About Michelle A. Estlund, Esq.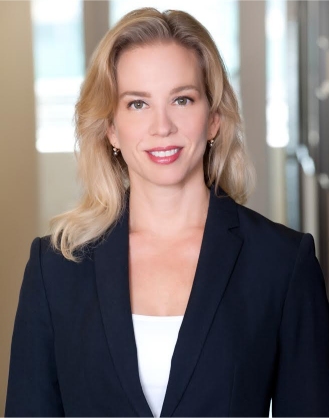 Michelle Estlund is an internationally recognized attorney whose law practice is focused on criminal defense and INTERPOL defense work. In addition to representing her own clients, she frequently advises journalists, other attorneys, and human rights activists on matters related to criminal and INTERPOL law.
Her clients benefit from her unique combination of experience in criminal and international law and her aggressive, thorough approach to her cases. Michelle has represented clients from every continent on the globe. She understands the problems that arise from faulty law enforcement practices; corrupt investigations; and politically motivated government activity.
Awards, Recognition, Media
Legal Elite 2015, Florida Trend
National Trial Lawyers Top 100 Trial Lawyers 2013, 2014
President's Award 2013: Florida Association of Criminal Defense Lawyers, Miami
AVVO Rated 10.0 (Superb)

Media:
Service to legal field  and Professional Affiliations
Michelle works on a regular basis with other attorneys and with non-governmental organizations, think tanks, and professors and students to facilitate change as needed for law enforcement and human rights issues. She is proud to have collaborated with organizations such as Fair Trials International, The Heritage Foundation, and The Open Dialogue Foundation, and to be an active member of the following legal organizations:
American Bar Association, International Law Section
Florida Bar, International Law Section
Florida Association of Criminal Defense Lawyers
Dade County Bar Association
Education
Michelle obtained her law degree at Stetson University in St. Petersburg, Florida. While studying law, she focused on trial advocacy and criminal justice issues. She served as an intern in the Criminal Justice Committee of the Florida House of Representatives, where she researched and analyzed bills related to pretextual stops of civilians by law enforcement officers; civil asset forfeiture; and juvenile justice. She was also a student law clerk for the Honorable Elizabeth A. Kovachevich in the U.S. District Court for the Middle District of Florida.
At Florida State University, Michelle obtained her Bachelor of Arts and majored in Criminology and Psychology. She interned in the Psychology Department, where she conducted research on the physiological responses of sociopaths and other deviant personalities when presenting false information in a controlled setting. She also wrote for the school's annual publication, the Renegade, and received a national award, the Gold Circle Award, for her writing.