Asset Forfeiture Attorney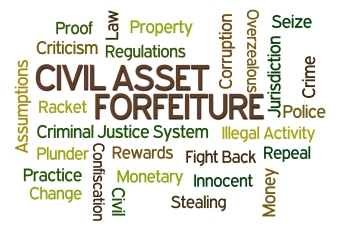 Civil and criminal Asset forfeiture occurs when the government seizes funds or property of a person, usually because the government believes that the asset has some connection to illegal activity. Michelle's practice includes assisting people with recapturing their money or their property once it has been wrongly seized by the government.
Civil and criminal asset forfeiture can involve daunting and intimidating procedures, even for experienced attorneys, and as a consequence, many attorneys avoid this area of practice. Michelle has represented clients whose assets have been seized by the government and understands the process necessary for recouping the client's money and property.
Michelle's success in innocent third party asset seizure litigation is based in her approach to her cases- she understands that each case is different. Whether a case requires a more creative litigation strategy or nuanced negotiation, the goals are always the same- to obtain the best result possible while keeping the client informed and involved.