Interpol Red Notice Attorney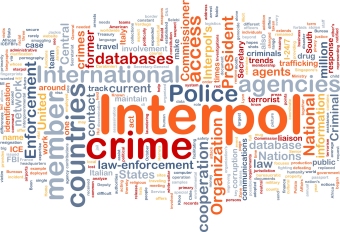 One of Miami Interpol Attorney Michelle Estlund's primary areas of practice is INTERPOL defense. She represents clients who are wanted internationally for prosecution or sentencing in any of INTERPOL's 190 member countries. Clients who find themselves wanted by INTERPOL often find that very few attorneys have experience or success in dealing with INTERPOL matters.
Michelle has represented clients who were wanted by INTERPOL from every continent on the globe. She has the knowledge and experience necessary to assist them in seeking removal of their names from INTERPOL's databases.
Our clients are individuals who are wanted as the subjects of Red Notices
Most people who need help with an INTERPOL matter are Red Notice subjects (although INTERPOL also issues other types of notices for witnesses, missing persons, and special categories of offenders). A Red Notice is issued when someone is wanted for prosecution or to serve a sentence on a relatively serious crime. When a country requests INTERPOL's assistance in apprehending a wanted individual, a transmission called a Red Notice is often circulated to all INTERPOL member countries. Apprehension of the wanted individual occurs if she or he encounters law enforcement officials at a border checkpoint, such as at an airport, or disembarking from a cruise, or even being pulled over for a traffic violation.
Red Notices are used to assist in a fugitive's extradition
A Red Notice is issued because the country that is seeking the person is asking INTERPOL's other member countries to help apprehend the Red Notice subject and help extradite him or her back to the country where the crime is supposed to have happened.
If a person is detained due to a Red Notice, they may then be extradited to the country that seeks to prosecute or imprison them. It is critical that, if a person wishes to remove a Red Notice, the person begins that process prior to the Red Notice being used as a basis for detention.
Red Notices can be removed in the right circumstances, using the right approach
Many of Michelle's clients have been told that it is impossible to remove a Red Notice. This is not true. Red Notices can be removed for a variety of reasons, and seeking the removal of Red Notices is a significant part of Michelle's practice. She has successfully represented clients such as banking officials, international businessmen and women, construction executives, retirees, teachers, and government officials, with the removal of Red Notices.
How we achieve the removal of Red Notices
While many Red Notice subjects are truly wanted for actual crimes, there are also a number of individuals who become Red Notice subjects for political, economic, or corrupt reasons. These improperly targeted individuals frequently seek Michelle's assistance in removing their names from INTERPOL's databases.
Improperly issued Red Notices may arise from politically motivated prosecutions, corrupt investigations, civil disputes, and other matters that should prohibit INTERPOL's involvement.
In her representation of individuals who are being sought by INTERPOL, Michelle utilizes her knowledge of INTERPOL's rules and governing texts and the applicable international treaties and accords. She also applies the domestic law of the requesting member country and works with local counsel in those countries obtain critical court documents and other evidence. She works with INTERPOL to demonstrate why the Red Notice is invalid and how it violates INTERPOL's rules, with the ultimate goal of removing the Red Notice.